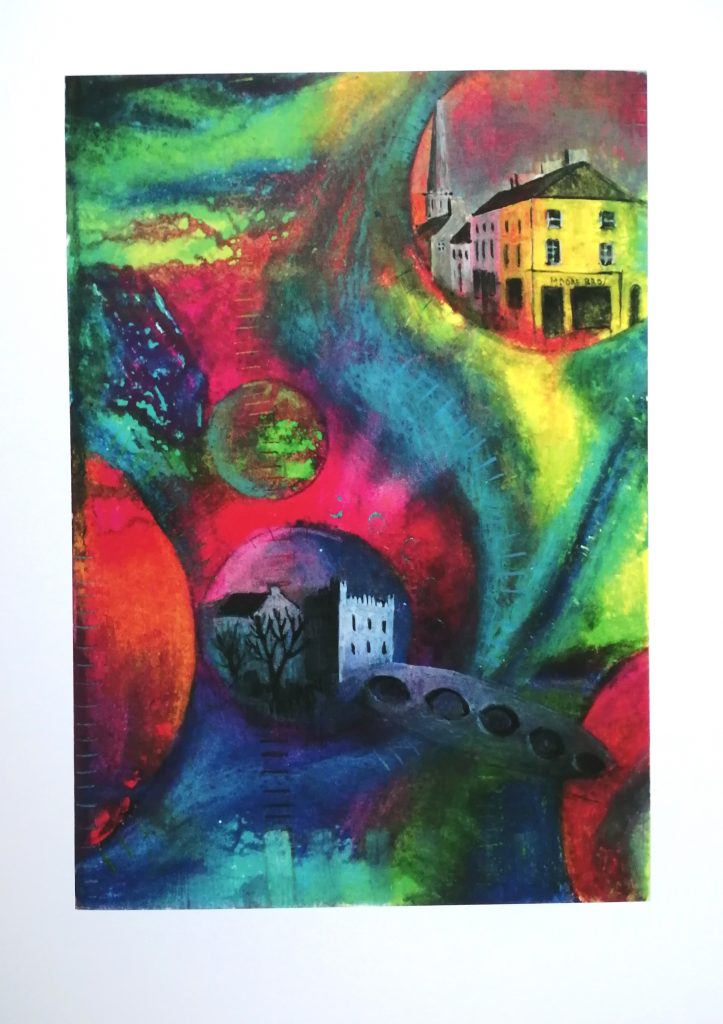 This listing is for an A3 print of my "Athy" series (Emily Square & White Castle, Athy).
In 2021, having committed to a daily intentional art practice, I began to make these small, postcard-sized paintings, filled with houses, boats and trees; little glimpses of a colour-filled world.
Not long after, the iconic White Castle and Crom-a-boo bridge began to seep into the paintings, and soon small details of buildings and streetscapes from Athy appeared. I used many reference images for these: my own photos, photos by Rafal Szeremeta, vintage images and a painting of Emily Square -painted by my father, Liam Rainsford, in 1981!- as inspiration.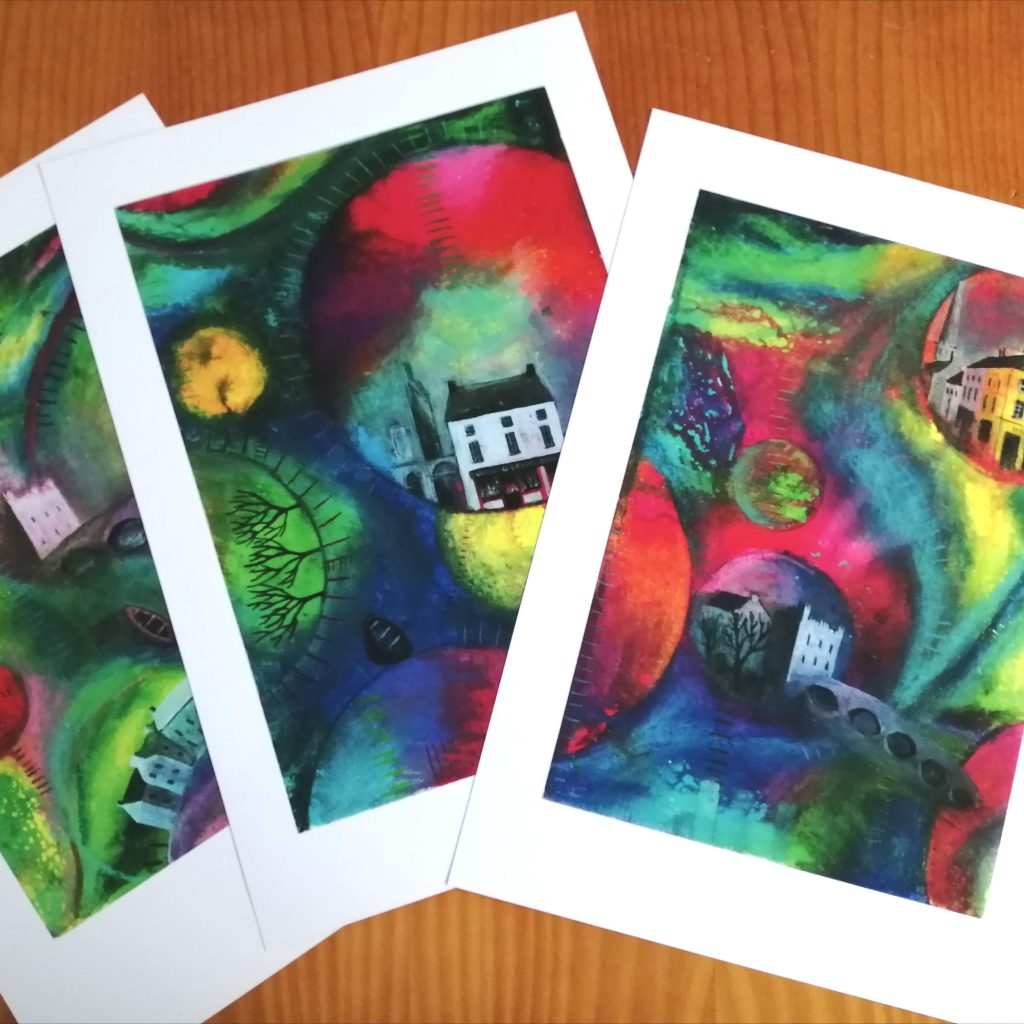 This print of Emily Square & White Castle, Athy is printed on a white, matte, ultra smooth background, archival paper.Custom trimmed with 1″ border for framing, this print measures 17.5″ x 12.5″
All sizes listed are overall paper dimensions including the white border
Each print will be signed and dated by me.
Product Note: Colour variations between your screen and printed artwork may occur.
Delivery anywhere in the world (with postal tracking): €44.00